TESTIMONIALS
"Talli did an excellent job. I would like to say 'Thank You!'. I really appreciate her help and effort."
- My Aung (1/9/18)
Talli was awesome!! Great advice, very helpful and always kept our best interest in mind.
- Greg & Danielle (12/28/17)
"Talli was very nice and fun to work with. Did a good job getting this place for us."
- Jimmi & Joan (12/5/17)
"She was very fast and good at what she does."
- William (12/5/17)
"Talli was wonderful to work with and did everything she could to help us. We had 54 years of stuff to get rid of."
- Jimmie & Joan (12/5/17)
"Talli was wonderful to my daughter and I. She was very patient with me since I knew nothing about the buying process. She was honest with me when looking at the houses, and if they were not the right fit, or needed too many things done. She gave so much of her time to help me look, and answer questions. I definitely work with Talli again, and have already given her name to many of my friends."
- Suzanne (12/5/17)
"We listed our home with Talli Kratochvil because we knew her and had worked with her before. We knew from experience that Talli is a very honest and trustworthy person with high integrity. She worked very hard for us. Talli got us full asking price for our home! The offer was full price with us closing in 1 week. It was very intense for Talli getting everything in order in one week but she worked hard for us and we were able to close within the time frame asked by the buyers!!! Talli worked hard for us and gave 100%!!! We never thought we would get near asking price for our home but she really worked hard to show how great our home was and because of Talli we were able to sell our home quickly for the money we could have only hoped for!!! Thank you Talli for your hard work!!!"
- Carl & Angela (12/5/17)
"Talli was awesome!!! She worked hard for us to make sure we got the house of our dreams!! She put our worries and concerns to rest with every phone call we had or questions we asked!! She is trustworthy and honest and we couldn't have asked for a more wonderful realtor. If you're looking for someone to find your home we highly recommend you give her a call!!! Thanks Talli Kratochvil and home real estate for everything."
- Jacqueline & Philip (11/21/17)
"Talli was a huge help in our process of buying our first home. She made the experience fun and stress free. She was always on our side and supported everything we wanted. With this being our first home purchase, Talli was quick to suggest things that may help the process. We are so grateful for Talli and will be working with her in the future!"
- Tessa & Vrbicky (11/29/17)
"Talli was wonderful to work with. I was on a short time line, and had to leave before I found the right house and once I found the right house online she took a home video tour for me. And made sure she answered all my questions and helped me through the whole process. I trusted her in our buying process and she pulled through and did an outstanding job! We would use her again!"
- Jonathan & Sarah (11/29/17)
Talli did a fantastic job! We couldn't have had a better realtor. I would say she's the best realtor you could have. Talli was extremely helpful, knowledgeable, kind, and detailed! I would recommend her to anyone buying or selling a house. We were thankful to have such a great realtor since we were out of the state for most of the process.
- Andrew & Lainey (8/3/17)
- Joe & Tessa (8/25/17)
"Talli was so efficient and attentive. She kept things on track and thought of things I had not considered. I knew I was well-represented and didn't have to worry about a thing."
- Michelle (4/7/17)
"Talli was great to work with and was very great at communicating with us right away which was a huge deal for us because of how fast paced the market is right now."
- Kevin & Kate (3/17/17)
"Talli Kratochvil is fantastic to work with. She is knowledgeable, honest, timely, and fair. Talli made my selling and home buying experience outstanding. We were able to get the price we wanted as well as the house we were desiring. Without Talli, we might not be where we are today. I would recommend Talli hands down. She is an excellent realtor and the next time I am looking to buy or sell I will most definitely give Talli a call! There is no one better than her!"
- Branden (2/24/17)
"We ran into a few surprised when selling our house but I'm so glad we had Talli there to help us through it. She fought hard for us and tried making the whole process as easy as possible for us. I would highly recommend Talli to anyone looking to sell or buy."
- Samantha (12/15/16)
"Talli worked with us for over five years, sending us properties & cheerfully looking at each interest we had during that time! Not too many agents would stay with the same customers that long. We were so please to have Talli Kratochvil helping us look for just the right home, year after year, until we finally found one that would work!"
- Mark & Beth (12/13/16)
"She is just the best overall for looking for a house..."
- Clara (11/6/16)
"Talli was able to find a home for me that fit exactly what I wanted! She is very knowledgeable and helped my first home buying experience be as smooth as possible!"
- Stephanie (9/1/16)
"We have sold several homes through Home Real Estate and have always been happy with the outcome. This is the first time we have used Talli Kratochvil as the listing agent. We have 10 more rental properties that will be sold over the next 10 years. We plan on using Talli to help us move those properties."
- Mike & Chrisenda (8/25/16)
"Talli has been great to work with as we bought our new home despite a difficult buying process! She was very knowledgeable and went above and beyond for us. her communication was very timely and she was always available when needed. She is very friendly, patient, and easy to work with! We would definitely recommend her to anyone looking to buy or sell a home!"
- Courtney (6/26/16)
"Talli is a wonderfu person who goes the extra mile! My purchasing experience was easy going and felt no pressure from Talli. Talli listened to what I wanted and helped me to find my perfect home! Thank you for your expertise and will look forward to working with you if i have another endeavor."
- George (5/23/16)
2/16/2016 - Jessica Jahnke
Recommendation: Highly likely to recommend
Review:
Got A GREAT PRICE FOR MY HOME!
Transaction: Sold a single family home in 2016
| | |
| --- | --- |
| Honesty 10 | ********** |
| Knowledge 7 | ******* |
| Courtesy 10 | ********** |
| Helpfulness 9 | ********* |
| Professionalism 10 | ********** |
"Talli was a great agent. Very respectful and responsible. She put in a lot of hours for our family and was there anytime she was needed. Thank You for your hard work.
- Manjay
"Absolutely! She is the best. She helped us get our home ready to sell. She helped us with all of the important details about how to sell our home. She gave us a great market analysis and we were able to sell our home fast! She was always available and answered all of our questions. 100%. A+
"Talli met and exceeded our expectations. Her communication level was great. The details of the
transaction are where Talli set herself apart. There were so many little things that she took care of
that likely don't show up under her job description. Those tasks being completed saved us time and
headaches, which in our eyes brought a ton of value to our family."
"Talli did a wonderful job doing the initial evaluation of our house and comparisons. She was well
organized and presented to us a detailed report. She kept us informed of everything we needed to
do and everything that was being done as well. We got feedback from every showing and open
house to keep us on track of what we needed to consider in making sure our house sold. Talli
followed up with previous showings as well to make sure we didn't lose any interested buyers.
She prepared us from start to finish of what to expect so there were no surprises."
Klint & Camie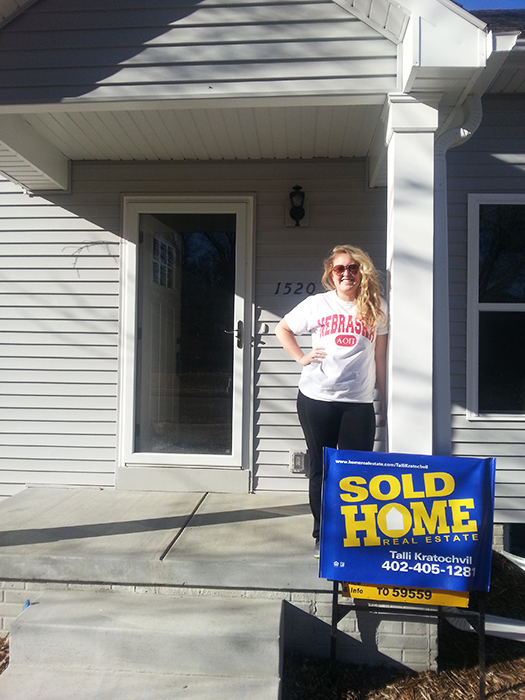 "Talli was an outstanding resource throughout my home-buying process. I actually only looked at one
house and had not even met her before I had to call her to put an offer in. She could have just as
easily filed the paperwork for the offer and set up the closing and be done with my purchase but she
truly went above and beyond. Being a first time home buyer she was well versed in the program I was
going through and even went out of her way to set me up with a mortgage loan officer that she knew
personally. We also ran into a hiccup with the radon testing not being completed. Instead of pushing
the closing date back, she made a call and had someone there to make sure the testing was done only
a couple hours before the closing! She even negotiated the cost of the radon mitigation system to be
covered by the seller. Overall, Talli was super helpful and always able to reach. She had no problem
going the extra mile and was always flexible with whatever I needed. I would (and HAVE) recommend
her to anyone looking to sell or purchase a home!"




Harlon & Amanda



Sean & Julie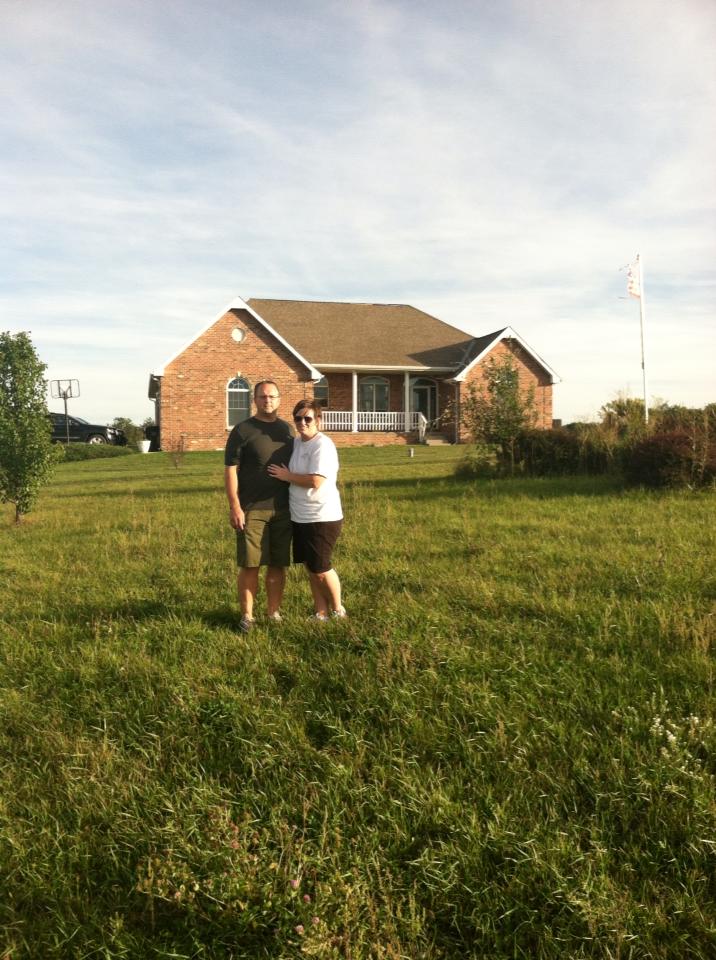 Mat and Marcy